San Diego (California) March 1st, 2004
- CNetX, a leading developer of software for Windows Mobile-based Pocket PCs and Smartphones, announced today its participation in the Microsoft Mobility Partner Advisory Council (MPAC).
MPAC is an invitation-only partner program developed by Microsoft Corp. to establish synergies among leading industry partners, in an effort to accelerate the introduction of innovative and successful mobile solutions to market.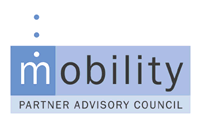 MPAC membership will provide CNetX with early access to upcoming Microsoft mobile products and to extensive marketing and technical information. This will assist CNetX in integrating its own products and solutions with the next generations of Windows Mobile-based devices.
At the same time CNetX will supply Microsoft with feedback based on the experience gathered in the development and marketing of its own products, while also sharing the benefit of an effective exchange of information with other MPAC partners, including industry-leading independent software and hardware vendors (ISVs & IHVs), consolidated solution providers and system integrators.
"The vision of MPAC is to bring together industry-leading companies in the mobile industry who are committed to furthering the success of the mobile ecosystem," said Julie Wymetalek, manager of the MPAC program at Microsoft. "CnetX's invitation to be a member of MPAC reflects its ongoing commitment to developing innovative products and solutions for Windows Mobile-based devices."
"We are honoured to accept Microsoft's invitation to join the Mobility Partner Advisory Council," said Agostino Morreale, President of CNetX Corporation. "MPAC offers the ideal environment to work more closely with Microsoft and with a selected group of leading innovators to bring new mobility solutions to market. We consider our participation in the Mobility Partner Advisory Council as a renewed challenge to contribute to the shaping of the mobile computing ecosystem."